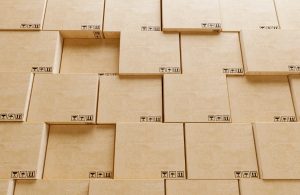 The storage units at Clifton Rt. 46 Self Storage are a convenient place to keep belongings that don't fit in your home, apartment, or commercial building. For the safety and satisfaction of all our customers, Clifton Rt. 46 Self Storage enforces specific storage unit rules and regulations and prohibits the storage of certain items. Any customer who rents a unit at our self-storage facility in Clifton, New Jersey, is asked to review and follow these policies. Before moving your items into a unit, you will be required to sign an agreement per local and state regulations. Learn more about our storage unit rules.
General Site and Storage Unit Rules
We strive to provide a clean, safe, and organized facility. Clifton Rt. 46 Self Storage reserves the right to inspect any vehicles entering the premises and require vehicle occupants to verify their identities. Smoking, alcohol use, and possession of firearms are all prohibited at the facility.
Clifton Rt. 46 Self Storage does not provide locks. You must furnish a lock to secure your storage space.
Customers can access their storage units seven days a week, from 6:00 a.m. to 11:00 p.m. The management office is open Monday through Friday from 8:30 a.m. to 6:30 p.m. and from 8:30 a.m. to 4:00 p.m. on weekends. The owner reserves the right to limit hours of operation.
Prohibited Uses of Storage Units
Certain activities are never permitted within the units at Clifton Rt. 46 Self Storage. Prohibited activities include*:
Residing in the storage unit
Working on cars, motorcycles, crafts, or other hobbies
Playing musical instruments of any kind
Conducting any type of business activity
Performing any type of illegal activity
*Please note: This is not an exhaustive list, and any other activities or uses may be deemed inappropriate by Clifton Rt. 46 Self Storage management and staff.
Activities That Require Approval
Certain activities may be allowed at our storage units with written permission. These include:
Public sales: This includes activities such as auctions, garage sales, and flea markets.
Alterations: Painting, drilling, cutting, and similar activities must be approved by management.
Storage of high-value items: Any customers storing items valued over $5,000 should seek approval first.
Equipment usage: Using electrical appliances and related equipment within your unit or elsewhere on the premises must be approved.
Additionally, subleasing any portion of your rented space must be approved by management. Please consult our staff for complete information on restricted uses and activities.
Prohibited Items
Any living or previously living thing, including plants and animals, cannot be stored in your unit. Any item that is illegal, potentially noxious, or inherently dangerous is also prohibited. This includes, but is not limited to:
Weapons: Firearms, explosives, and ammunition are not allowed.
Flammable materials: Gas, oil, diesel, kerosene, propane tanks, compressed gas, fertilizers, paint, paint thinners, and other similar chemicals are prohibited.
Hazardous substances: You cannot store any radioactive or toxic waste material.
Perishables: Any perishable item (including food) and things that produce odors are banned.
Other prohibited items include drugs, drug paraphernalia, used tires, and stolen merchandise. We do not allow any items that are potentially detrimental to other tenants or the facility. If you are unsure whether or not a specific item can be stored, please consult with our management staff during your site tour or before moving it into your storage unit.
Get in Touch with Clifton Rt. 46 Self Storage
Located in Clifton, NJ, and serving residential and commercial customers in the surrounding area, Clifton Rt. 46 Self Storage is proud to provide a safe and welcoming environment for our clients. Offering a variety of storage unit options, we have a range of sizes for short and long-term storage. Our large facility size means we have plenty of convenient drive-up units, and our Quikstor mobile app makes it easy to manage your account or make a payment online. You can even use the app to open the security gate at our site.
Whether you're moving, renovating, or cleaning out a loved one's home, our team is here to help. Clifton Rt. 46 Self Storage is family-owned and staffed by a team of experienced professionals that provide 24/7 monitoring. For information about storage unit rules or to schedule a tour of our facility, contact us today.