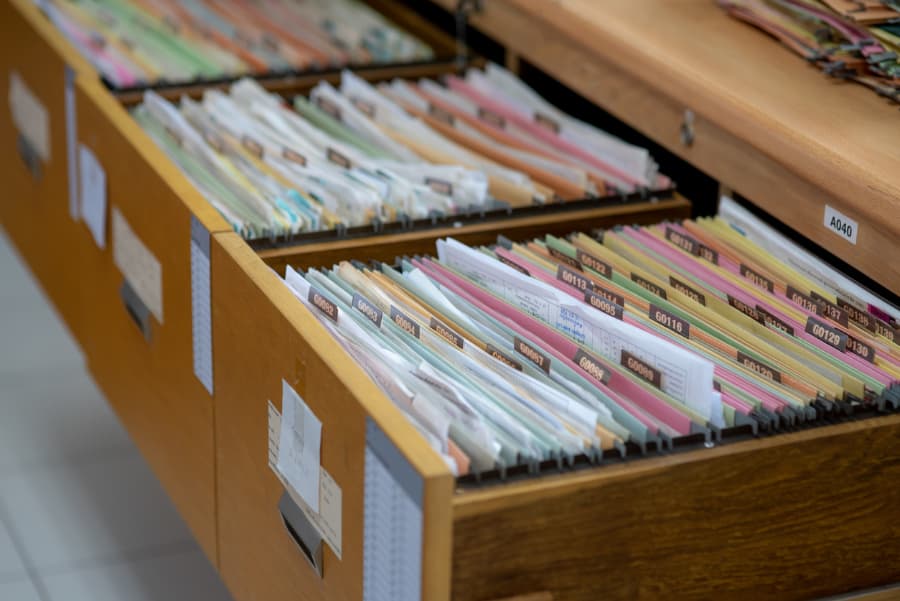 06/04/2021
blog
0 Comments
Tips For Safely Storing Business Documents
From invoices and inventory reports to patient records and employee files, your business relies on all kinds of documents. Paperwork can stack up quickly, taking up valuable space in your place of business. Using self-storage for business documents can be a great way to free up some room, stay organized, and keep these papers safe – but you need to choose the right self-storage facility and take care to make sensitive information secure. Here, Clifton Rt. 46 Self Storage offers a few simple tips for keeping business documents off-site in a storage unit.
Choose a Secure Location
Make sure the storage facility you choose has adequate security before renting a unit. Features such as bright lighting or a gate with limited access indicate the facility is designed to keep your items safe. For example, Clifton Rt. 46 Self Storage maintains a controlled access gate that requires an individual code to get inside. We also provide 24-hour video surveillance with digital cameras to deter unauthorized access and capture evidence if a break-in occurs.
Devise an Organized Filing System
Your storage unit is a great place for the files you must maintain for regulatory compliance or future reference but won't access regularly. Because of this, you'll want to devise an organizational strategy that makes it easy to find individual documents. A few tips to consider include:
Choose a filing system and stick to it, whether that's by year, alphabetical order, type of record, or another approach
Clearly mark folders, boxes, and bins in a uniform fashion for quick sorting
If using folders, don't overstuff them – papers can slip out of order and become impossible to find
Regularly remove and destroy documents you no longer need to keep your system neat
Create an Inventory and Access Log
Creating an inventory in Excel or with a simple handwritten list makes storing and locating your files much easier. Your inventory should include information such as:
The contents of each container
The date documents were stored
Any notes required to provide context
The date when you may dispose of documents
Similarly, an access log makes it easy to see who last retrieved stored documents and confirm they were returned to storage afterward.
Complying with Industry-Specific Storage Regulations
Using self-storage for business documents is convenient and secure. However, the ultimate responsibility for sensitive information remains with your business. This makes it important to review all industry-specific regulations and determine the rules your records are subject to. Some of the industries and areas that require special attention to client privacy and information security include:
Healthcare
Finance
Insurance
Legal
Human resources and payroll
And more…
Clifton Rt. 46 Self Storage will be happy to answer your questions about security protocols and other information to ensure the unit you rent is suitable for your business' storage needs.
Learn More about Using Self-Storage for Business Documents
Using self-storage for business documents can save space at your office and provide peace of mind. If you're interested in moving files to self-storage, contact Clifton Rt. 46 Self Storage today. We'll provide additional information about security, and more and help you get started with renting a unit for your paperwork.
Read More