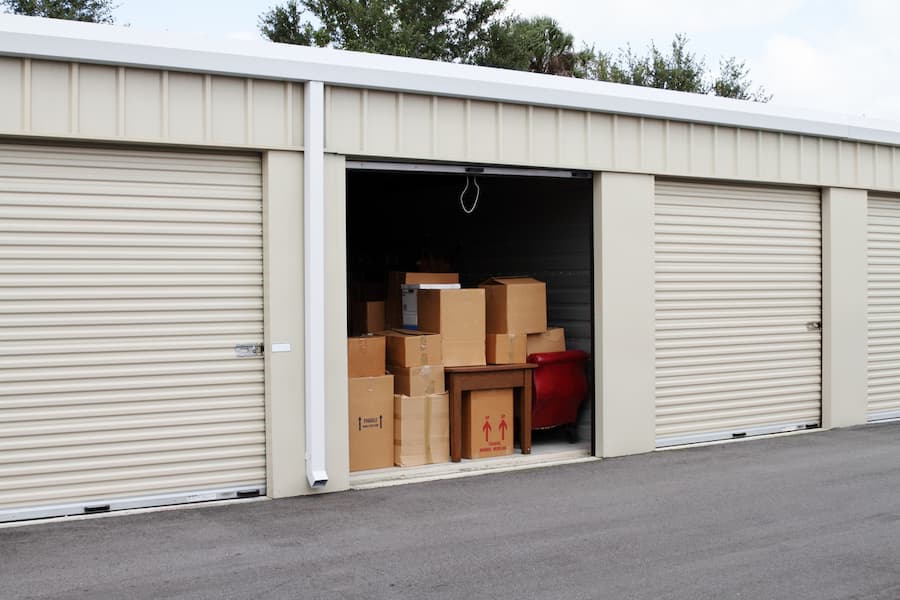 05/04/2022
blog
0 Comments
Expand or Minimize: Considering a Second Storage Space
Self-storage units are a convenient and flexible option that allows customers to store their extra belongings in a secure and safe location. But what if you have too many things? Should you part ways with some of your possessions, or should you consider a second storage space? To help answer that question, Clifton Rt. 46 Self Storage offers advice on how tenants can maximize the space they already have.
How to Efficiently Pack Self Storage Units
When looking at your storage unit, you may notice it is filled to the top, with no room for any more of your things. This can be because you did not efficiently pack your unit in the first place. Tips for customers looking to maximize their current storage include:
Disassemble items: A great place to begin is to look around your storage unit to see if everything within the unit is disassembled. A lot of items stored, especially furniture pieces, do not need to be as big as they are. Make sure any bookshelves, tables, chairs, bed frames, and other items are taken apart and stored efficiently to maximize your space and allow more of your items to be stored.
Stack items strategically: To get the most out of their units, customers will need to stack their belongings and boxes strategically. This requires heavier and sturdier items to be placed on the bottom to create a stable base. As customers begin to stack boxes on top of each other, they should be mindful of the weight they are placing on each box. This will allow customers to keep their things in good condition – all while maximizing their storage unit space.
Use the correct packing materials: Failing to properly pack your items can hinder your ability to efficiently store your items – before you even begin to load up your unit. Packing your things correctly requires the appropriate materials. Customers should have durable boxes, bubble wrap for fragile items, and a marker to label boxes for quick identification. These items will enable customers to become more productive packers and utilize their storage units more efficiently.
Time to Decide
After ensuring the unit is properly packed, customers with units that are still overflowing now need to make a decision. Should part ways with some possessions or look into renting an additional unit? To decide, customers should first take an inventory of all their stored belongings. Once they've completed making a list, they can then rank these items. From there, customers can decide if they are willing to get rid of anything to free up room inside their self-storage unit.
Some items hold too much sentimental value, making it difficult for customers to say goodbye. In this scenario, they could rent a unit in addition to their current storage space.
Finding an Additional Self Storage Unit with Clifton Rt. 46 Self Storage
Those interested in renting out a second unit are welcome to take a site tour during business hours at Clifton Rt. 46 Self Storage. Our team can help current tenants find an additional unit that's conveniently located near their existing one, and we're always here to welcome new customers, as well. Some of the advantages of our self-storage units include:
Security comes first: Our storage units are located within a secure gated facility that is continuously well lit and is monitored by 24/7 digital surveillance. For added security, each tenant is given their own access code.
Easy payment options: To make a payment, tenants only need to log in to their accounts to access their statements. Information and rates for any units under their name will be available within our portal.
Friendly, helpful team: Customers who rent from us have grown accustomed to our excellent customer service and commitment to ensuring their precious belongings remain safe.
Clifton Rt. 46 Self Storage serves customers across Clifton, New Jersey, and the surrounding areas, offering tenants a large facility with plenty of options to choose from. To learn more about our self-storage units, lease agreement options, and availability, contact us today.
Read More