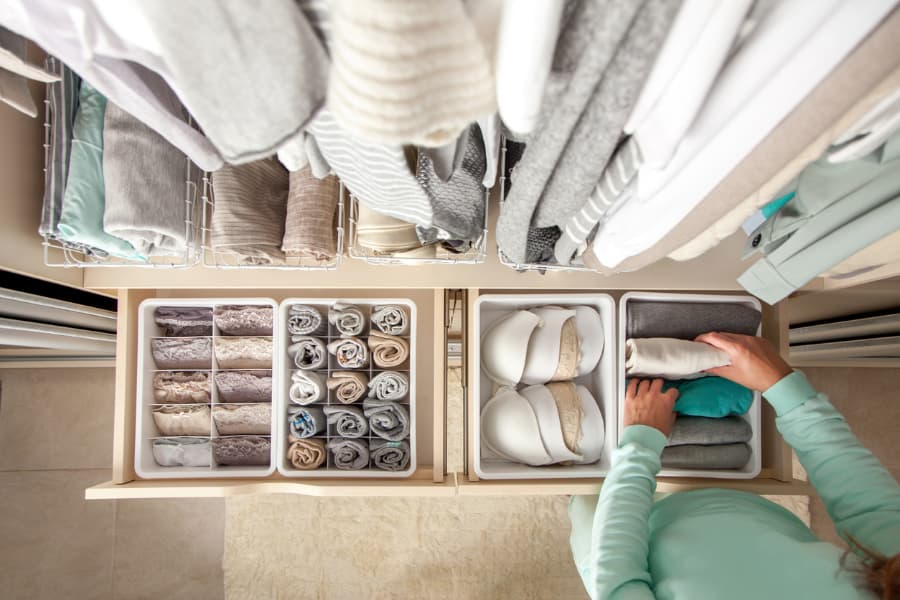 05/11/2022
blog
0 Comments
Rotating Items Out of Your Unit by Season
Rotating items in and out of your storage unit facility by season ensures your items stay in their best condition for as long as possible. Also, using a seasonal storage facility saves valuable space while keeping your home neat and organized. With each season, there are things you'll need to take out of your storage unit as you store others. Here are some suggestions on how you can rotate items out of your seasonal storage unit:
Winter Items
Winter is a great time to clean out your storage unit. You'll want to clean your unit before storing anything. At the same time, it's time to take out items that will help you get through the winter.
These items include:
Warm winter clothing and blankets to get you through the cold weather
Shovels and snowblowers to help you clear the snow
Christmas decorations to light up your Christmas holiday
Here are some of the things to store during the winter:
Beach towels, swimsuits, water toys, and other summer items. They should be stored in a dry place where they won't get moldy or mildewed.
Outdoor furniture. Moisture from the snow and the extreme cold may destroy your outdoor furniture, especially if it is made from any other material apart from stone or aluminum.
Lawnmowers and garden tools. Doing so protects them from rust caused by winter moisture
Spring Items
We all love spring. The weather becomes warmer, and the flowers bloom; we are all happy. From a seasonal storage perspective, spring is the time to store items you won't use in the summer. This is your opportunity to get rid of items that served a purpose for the winter season, like:
Heavy coats,
Sweaters and warm blankets
Snow boots, shovels, snow blowers, etc.
When rotating items out of your storage unit during the spring, here's what comes out of storage:
Outdoor furniture: As soon as spring hits, you'll want to bring your patio set back out to enjoy al fresco dining and entertaining with friends and family!
Summer clothes: Many people store their summer clothes in a climate-controlled facility. But once spring arrives, they're ready to get out of storage and back into rotation
Summer Items
Summer is the season for cookouts, hangouts, brunches, and watersports, among many others. Therefore, now is the time to take out:
Your barbecue grill
Outdoor furniture, if you didn't already do so during springtime
Summer clothes, boats, canoes, or other types of watercraft
Lawn and garden supplies and all types of outdoor gear
Conversely, rotating items for summer out of your storage unit can create space to store the following:
Winter Clothing: By the time it's summer, you won't need warm winter clothes. Instead of having them fill up your house, you should store them. Ensure that they are properly wrapped to prevent destruction by the elements
Holiday decorations: You may want to take out your Easter holiday decorations and even some of the Christmas decorations that might have been left out
College dorm belongings: During the summer holidays, your kids may come back with loads of school stuff that may clutter the house. Such items are best organized in a storage unit in a way that prevents damage
Autumn Items
After three months of warm, fun summertime, the fall signals that the year is ending and that winter is coming soon. Consider taking out these items during the fall:
Warm clothes and blankets to create more options
Halloween decorations for Halloween fans
Here's what you'll return to your storage unit:
Garden tools and lawn supplies to save space in the garage, as no lawn mowing or gardening will take place during the winter
Summer items like your summer clothes and summer toys
Outdoor furniture, as you will spend less time seated outside during the fall
Watercraft such as boats, kayaks, and canoes
Final Thought
Remember that clutter can be a potential distraction and can cause unnecessary stress. To prevent this, organize, rotate, and store items by season in your storage unit. To make this process quicker and easier, you should keep a checklist. A checklist will tell you what to store or take out of your storage unit by season.
Are you looking for a safe and affordable storage facility to rotate seasonal items? Look no further than Clifton Rt. 46 Self-Storage units. We are a family-owned rental storage unit with over 30 years of service to New Jersey residents. Contact us to get started.
Read More