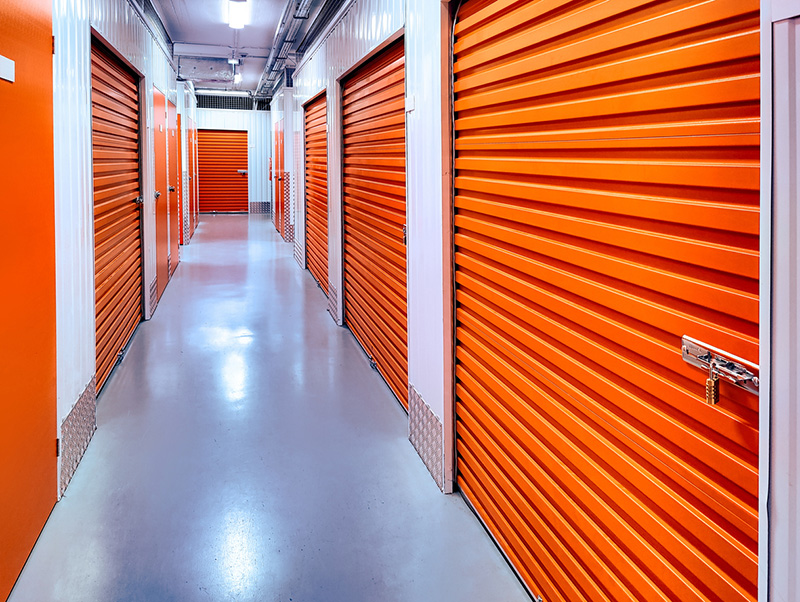 How Storage Units Provide Peace of Mind
June 13, 2023
By

cliftonrt46selfstorage
Are you worried about storing your possessions in a self-storage facility? When you store your valuables with Clifton Rt. 46 Self Storage, we assure you that your investment will be safe. Our storage units are secure, clean, and climate controlled, providing a stress-free solution for your storage needs. Whether you are moving to a permanent location or require seasonal storage to protect your investment during the winter, we can give you peace of mind.
We will explore the benefits of self-storage, guiding you through the space-saving advantages of using a storage unit. With our climate-controlled facility, you can enjoy our secure facility's protection and keep your valuables in pristine condition. You won't worry about your possessions when you purchase an affordable storage unit from Clifton Rt. 46 Self Storage in Clifton, NJ.
Save Space in Your Home or Office
A self-storage unit helps you save space in your home or office. You can store items you only use during the warmer seasons—allowing you to use the space in your attic, garage, basement, or office more effectively. The benefits of storage units include having a safe place to store your classic car, patio furniture, or recreational equipment during the winter. Self-storage units also provide a place to keep your possessions when moving or renovating portions of your home or workplace. When you want to pick up your items, you have gate access 7 days per week at a convenient range of times throughout the day, including holidays.
H2: 24/7 Security
When you remove valuable items from your home or workplace to a storage unit, you want to ensure they are secure. Many self-storage facilities have 24/7 security and mechanical features to ensure your possessions are safer from theft and vandalism than your own home or office. You can enjoy the security benefits of our self-storage units, including:
Digital surveillance and on-site security 24/7
Enclosed facility with a gated access point
Secure access code to enter your assigned storage unit
Roll-up doors protect from wind and weather
Door latch where you can provide your own lock
Convenient tenant access 7 days a week
Clean and Dry Storage Units
When you store your valuable items in a basement, attic, or shed, the humidity, pests, and weather can damage your stored items. The benefit of climate controlled storage is the assurance that your items will be kept in good condition. You can store your items without fear of damage from pests, high humidity, moisture, or freezing temperatures. Clothing, furniture, antiques, collectibles, books, and classic cars benefit from climate controlled storage by preventing mold, dry rot, rust, and pest infestations from damaging your investment.
Simple and Affordable Payments
A secure and climate controlled space to keep your investments safe does not have to come with a high price tag. With a simple payment plan, you can enjoy the benefits of a self-storage facility at an affordable price. Instead of paying for your storage unit at once, you can select a monthly payment plan that makes it more manageable for any budget. A digital payment plan from a convenient web portal lets you make payments on demand without writing a check or visiting an office.
Enjoy Peace of Mind When You Rely on Clifton Rt. 46 Self Storage
If you are looking for a safe and clean place to store your valuables during the winter, for a move, or while you spend time overseas, rent a storage unit from Clifton Rt. 46 Self Storage and enjoy the benefits. Our gated facility provides 24/7 security with a range of daily access times for your convenience. You can enjoy peace of mind when you store your investment in our climate controlled units that prevent weather, humidity, and pest-related damage.
Take a virtual tour of our storage units and facility to decide if Clifton Rt. 46 Self Storage in Clifton, NJ, is suitable for your needs. We can prepare an affordable monthly payment plan that you can conveniently pay online. Your collectibles, vehicles, furniture, office equipment, and recreational equipment will be safe and preserved in our self storage units. Contact us to discover the benefits of self-storage with Clifton Rt. 46 Self Storage.